Over twenty years ago, Earth Henna was founded not only with the goal to create the best-quality henna and jagua temporary tattoo kits on the market, but also to operate with fair-trade practices and the well-being of our suppliers in mind.
Since the beginning of Earth Henna, we have helped an economically disadvantaged family of Moroccan farmers, who provide us with henna (used for mehndi designs for thousands of years); as well as the impoverished indigenous Matsés people in the Amazon, who provide us with our jagua (the perfect material for creating realistic black temporary tattoos).
So remember, when you buy one of our superior-quality henna or jagua tattoo kits, a portion of every sale goes toward helping our supplier partners. At Earth Henna, we don't just follow fair-trade practices—we believe in global community!
---
The Story Behind Earth Henna and Lakaye Studio
In 1997, my wife Carine Fabius and I opened the first temporary henna tattoo studio in the United States. Unprecedented media attention followed, and we soon realized that people wanted an easy-to-use henna tattoo kit for home use.
The search for good-quality henna took me to the outer limits of the Sahara desert, where I met a Berber family of henna farmers in Morocco. I watched them harvest the plant and bring it to the mill, where the dried leaves are turned to powder, then sifted to ensure a flawless application.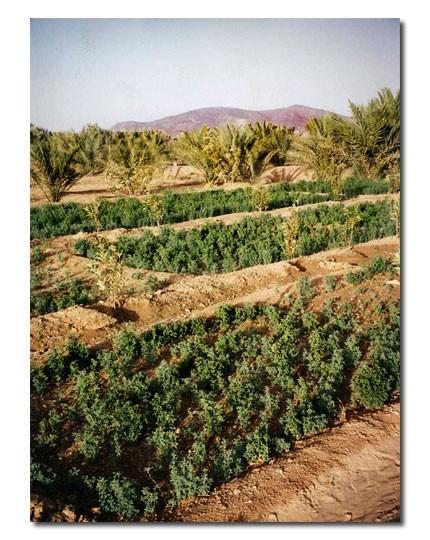 Moroccan Henna Farm
The shelf life was another issue. A fresh henna paste lasts only three days; keeping it natural was key. After working tirelessly to find that recipe, a reputable cosmetics lab ran a skin-patch trial on a hundred people. When it came back 100% negative, we threw a party! Thus was born our flagship product, the Original Earth Henna® Body Painting Kit.
Popular as this product was, customers were always asking us about a temporary tattoo kit that would produce a black stain on the skin, similar to a "real" tattoo, and that would not harm them the way so-called "black henna" would do (it is, after all, not henna at all, but a toxic concoction of industrial chemicals). Years later, upon learning about the jagua fruit, used by indigenous Indians for body adornment, I headed for the Peruvian Amazon in an effort to deliver what people wanted next: safe, black temporary tattoos.
Three plane rides later, and after several days on a dugout canoe, my journey led me to the Matsés Indian tribe deep in the heart of the jungle. In accordance with local etiquette, I brought machetes, fish hooks, medicine, and t-shirts for the community, and explained my quest to the tribal council. I got lucky. This tribe had only come in contact with the outside world in 1967, and the people were still not very trusting of outsiders. But they welcomed me and showed me the fruit. I stayed with them for weeks to learn their processes.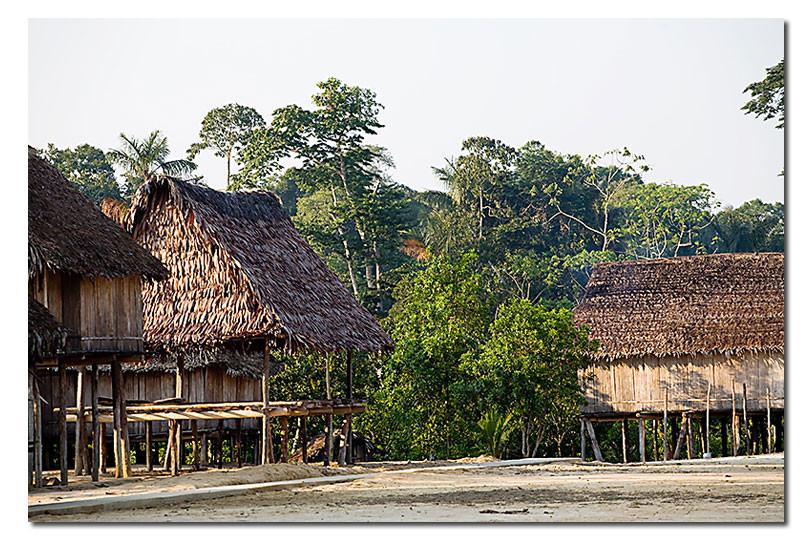 Matsés Indian Village in Peru
Back home in one piece—to my wife's delight—we again had to find a way to package the jagua extract and test it for safety. We finally chose to freeze-dry the juice, and successfully introduced our Earth Jagua® Black Temporary Tattoo Kit.
Today we still work with our family of Berber henna farmers and help when needed—we have twice financed new water wells to save the farm. And every year, we give part of the proceeds of sales from our Jagua kits to our Matsés friends for malaria medication and other healthcare needs.
Interested in learning more about our company and the founders? On this website you can find Carine's groundbreaking book on henna body painting, as well as photo galleries and other information about henna and jagua.
We hope you enjoy your visit to our website!
---
See also:
Merchant Policies for Retail Customers
Information for Wholesale Customers