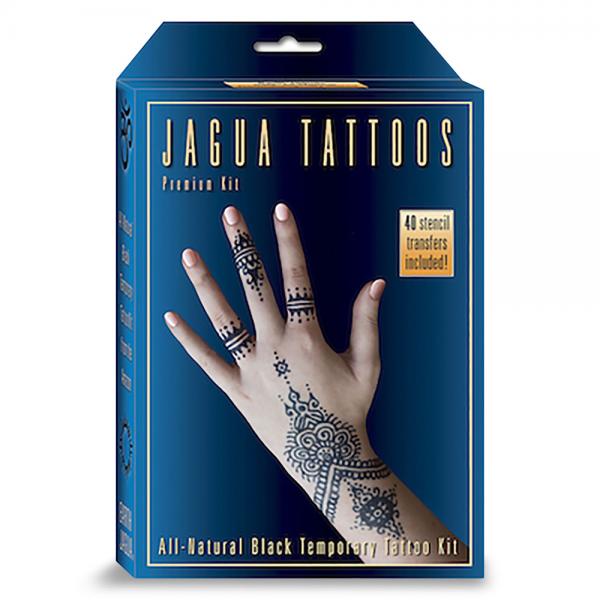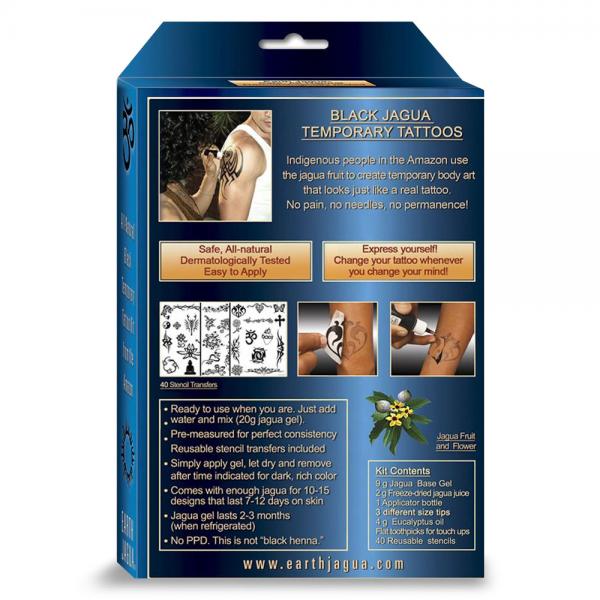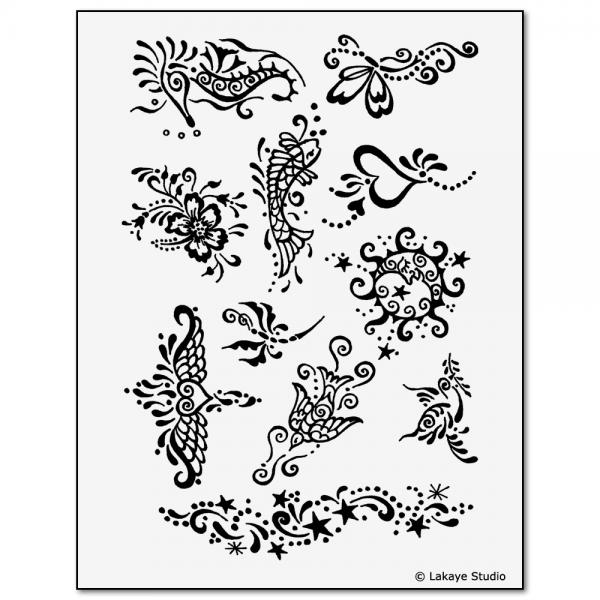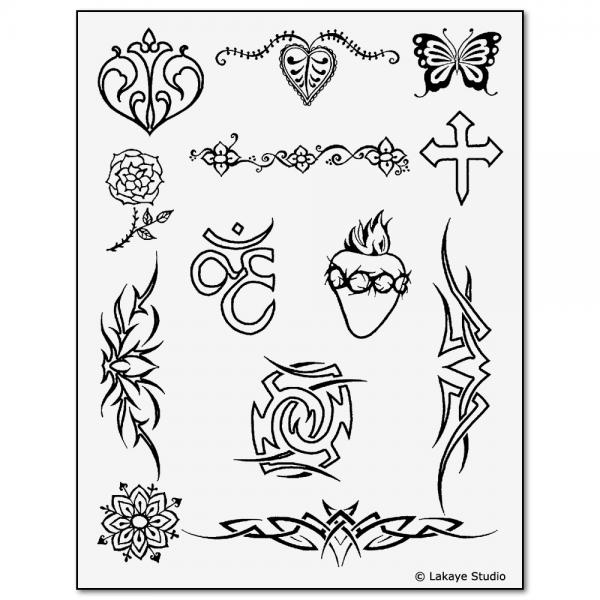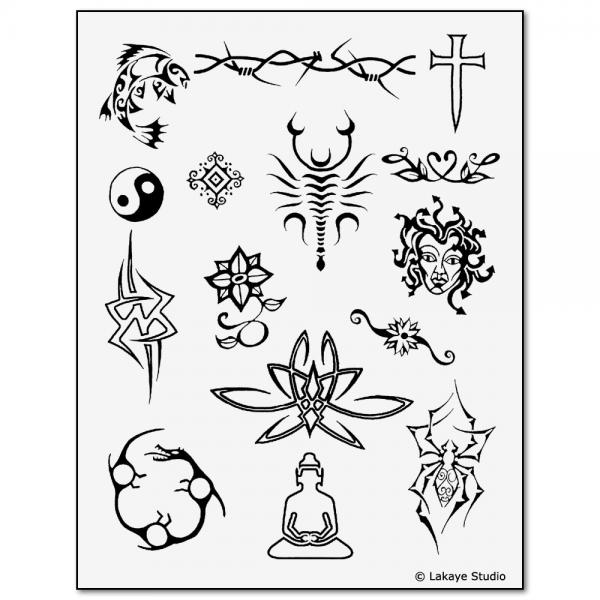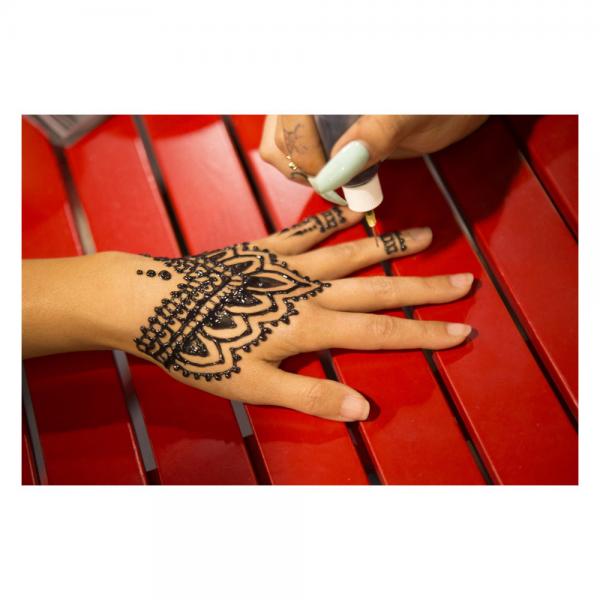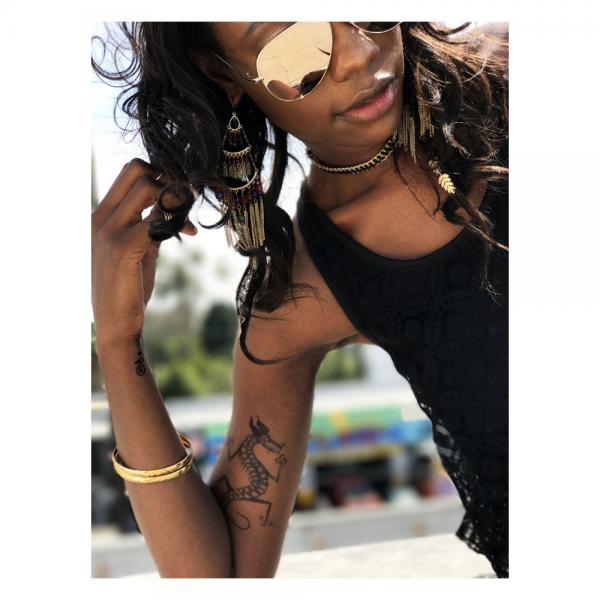 Earth Jagua Premium Kit
---
Reviews
by K. Crawford on 07/21/16
Amazing product. I wanted a black henna which doesn't exist so this is an amazing alternative that is safe! Long lasting choice.
Arrived fairly quick but a little disappointed in the dated designs. I was looking for some to be able to do my fingers like mandala ones. I have three sheets of tattoos and with only be using one and not all of them. I bought the bigger kit with more tattoos thinking I would get at least some that look liked mandalas.
It's awesome and easy to use. I will be getting more
I have to start by saying I was skeptical, I recently got a henna tattoo at a fair and was very disappointed. I however was still very interested in the idea of them. So I started to do some research which lead me to Earth Henna. After reading reviews on Amazon, I was amazed at how happy people were with the products. So my boyfriend and I decided to give it a try. Let me tell you, we have not stopped drawing on each other since! We have so much fun with the stencils and a little free hand work. We have already ordered more because we are almost out! We plan on using this product so much more. Extremely happy!
Great product... no issue, easy to use, stains great and lasts up to 2 weeks. Definitely will be ordering more!
by Jessica W. on 07/26/19
Very happy with my purchase! I had trouble with the stencils not transferring very well and not very many of the designs appeal to me, but that isn't a deal breaker for me. The product works very well and the lack of stencils has forced me to be more creative on my own and that's part of the fun in my opinion.
by Akim Lattermore on 04/13/20
I am very satisfied with my kit. My grandchildren also are pleased and says the tattoos are awesome! More so, the person I spoke with was very helpful and assisted me with my coupon/discount. She even called back once the details were added to my account. I will be ordering more kits for my non-business! Thank you!
by Natalie T. on 06/05/20
These tattoos have amazing color and show up so solid. I did a few of them and actually convinced my roommate that it was a real tattoo! It shows up light at first then darkens in like a day and looks perfect. They also lasted quite a while and were completely dark for like 2 weeks. The stencils are great (you can print any picture you want to use on the stencil paper) and directions are easy to follow.
Works amazing and the color is beautiful!
Very disappointed. I found it hard to transfer the design to the tissue paper from the carbon sheet and then from the tissue paper to my skin. The design on my skin was too light to see so we had to free hand the design. While the design did darken somewhat on my skin over several days, it never got as dark as in the pictures. I would not buy this again.